General Assembly & Networking Event 2023
We cordially invite all Donau Soja members to the General Assembly 2023 on September 12th in Vienna.
The General Assembly (9:00 – 12:00) is only open to Donau Soja members. This year, the association's bodies will be re-elected.
The morning session will be followed by a networking lunch and a networking afternoon filled with interesting talks on trending topics. We invite Donau Soja members as well as further stakeholders in the field to join the discussion.
For more details click here.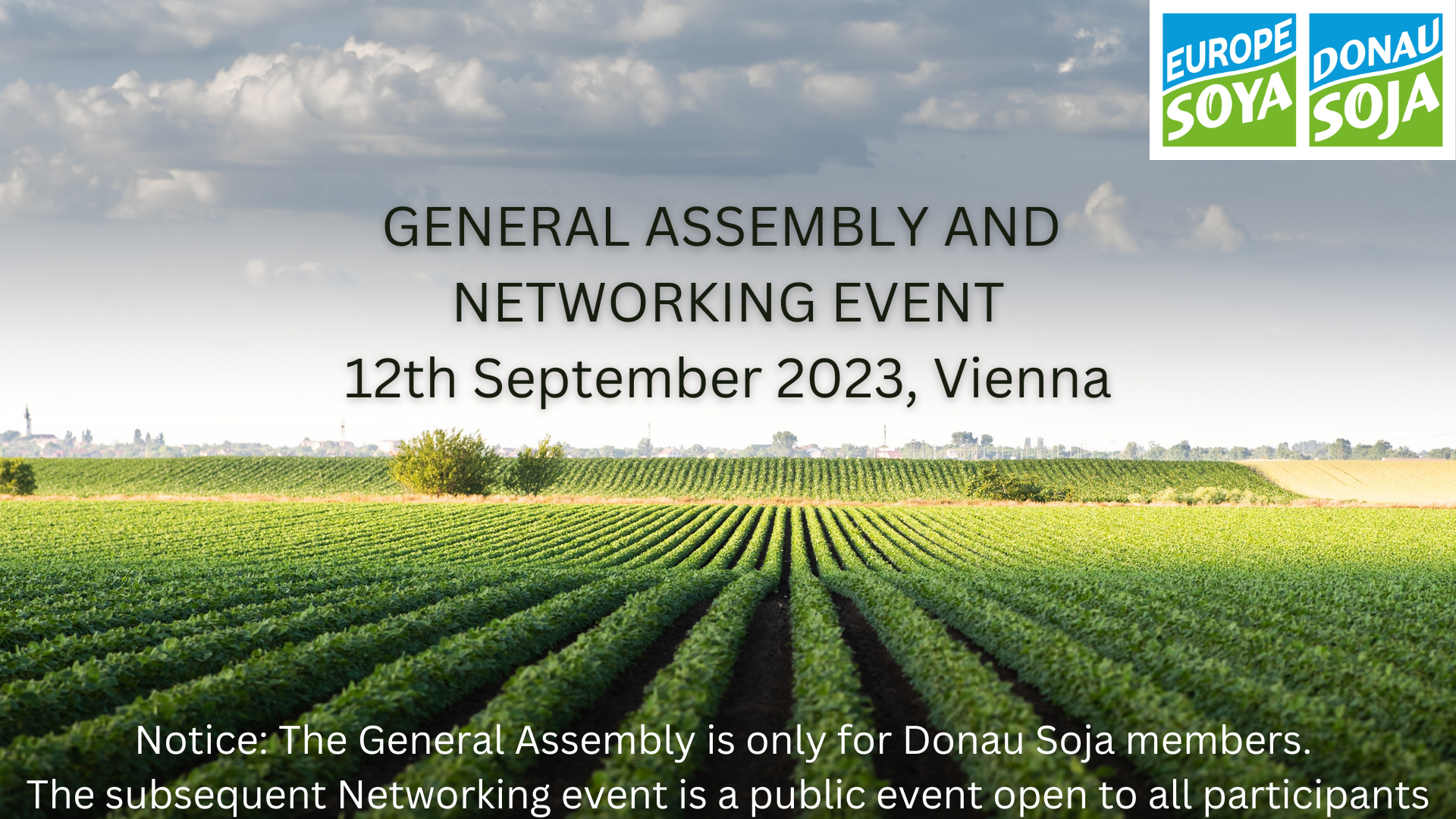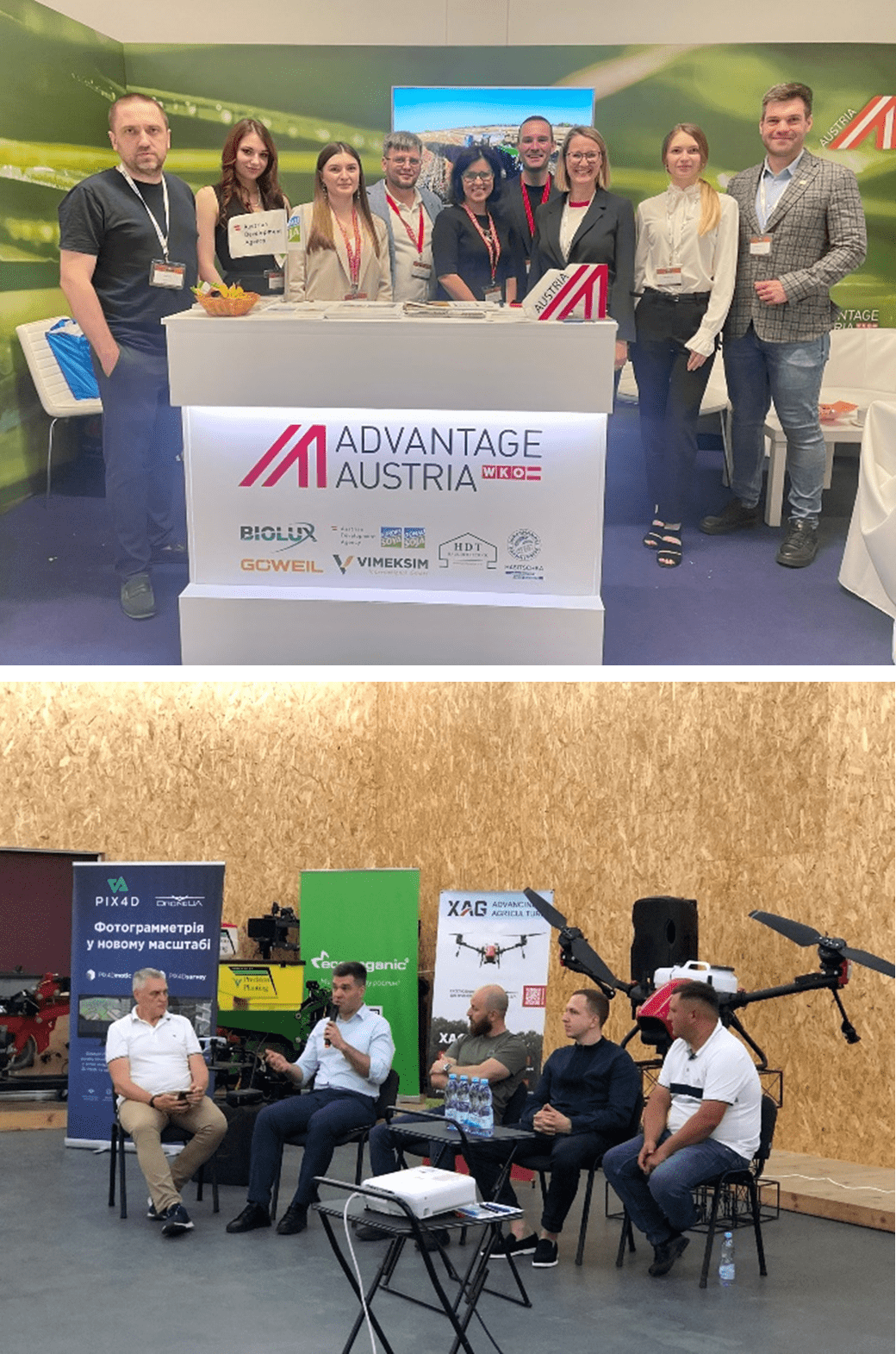 Strengthen the promotion of the Protein Transition
At the beginning of June Donau Soja participated at the Grain Storage Forum 2023 in Kyiv (Ukraine) in cooperation with Advantage Austria. Donau Soja was invited to take part in the Austrian group stand. The stand became a platform to present the activities of Donau Soja in Ukraine, the current projects of the organisation, in particular the Protein Partnerships Project and opportunities for Ukrainian farmers. 
In July Donau Soja coorganised a practical conference for small farmers dedicated to precision farming, titled "Efficient cultivation of soybeans and sunflowers in the conditions of 2023". Volodymyr Pugachev, executive director of Donau Soja, took part in a panel discussion on the economy and markets for soybeans and sunflowers. He presented the current state of the industry and the prospects for the next season, the challenges for Ukrainian farmers and the requirements of the European Union markets based on this year's experience.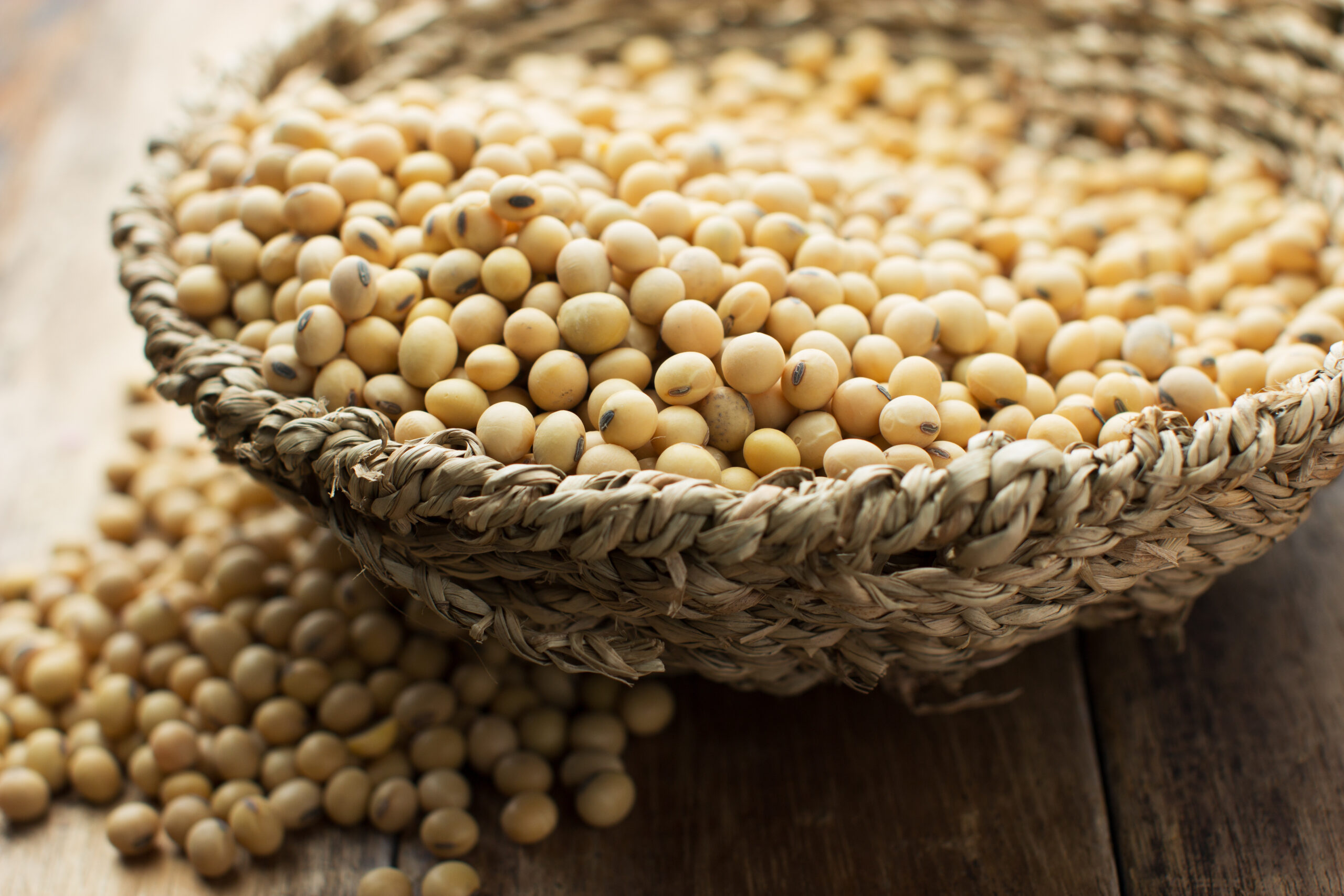 Join Forces with Donau Soja and Quality & Safety: Pioneering Deforestation-Free Products in Germany
Starting in January 2025, the EU Deforestation Regulation (EUDR) obliges market players in the EU to use verified deforestation-free soya in their value chains.
In Germany, the QS (Quality & Safety) scheme has taken initiative by developing a deforestation-free module for soya in animal feed. The QS system covers 90% of the German meat market and the application of this module will become mandatory from January 2024 onwards.
As transition to physically segregated deforestation-free supply chains takes some time, QS offers already today the possibility to start with the implementation. Donau Soja/Europe Soya standards are recognised by QS, and as our standards fulfil the criteria, we are inviting all our partners to be frontrunners on the market: As user of Donau Soja and Europe Soya, you have the chance to be the first to demonstrate the feasibility of sustainable, deforestation- and conversion-free supply chains. 
Start now and become a pioneer for verified deforestation-free products.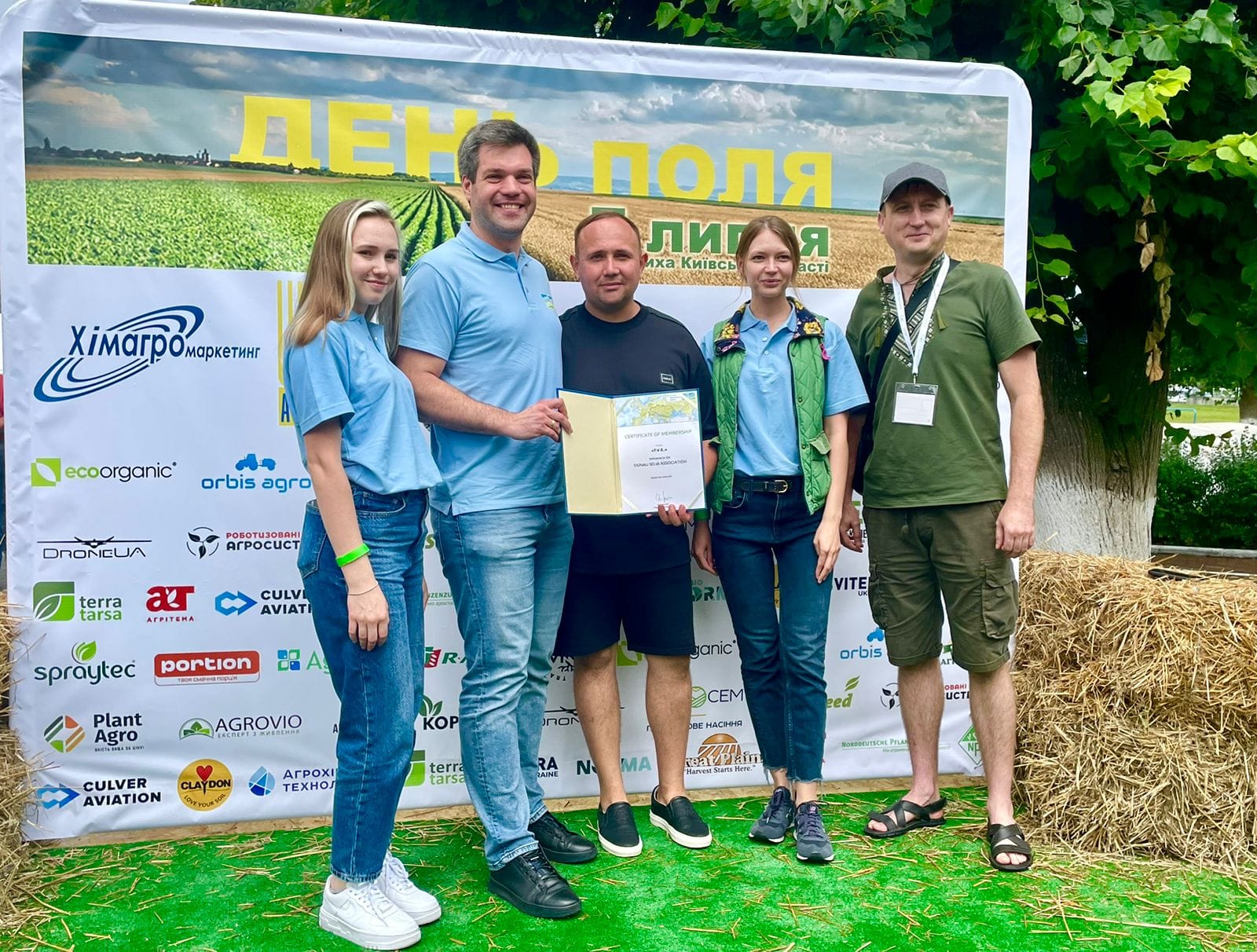 New member of Donau Soja hosted the largest Field Day in Ukraine
Over 250 participants attended the field event on July 7th, to observe the cultivation of high-yield crops. The event was organised by T.V.K. Seed Agrocompany, a new member of Donau Soja as of June 2023.
More than 40 companies presented the latest advancements in seed breeding, agrochemicals, biological preparations, and agricultural machinery.
T.V.K. collaborated with leading breeders and seed suppliers, implementing various technologies for cultivating both traditional and niche crops. The field day also provided an excellent opportunity to witness the state-of-the-art equipment utilized by the company for sowing and harvesting agricultural crops.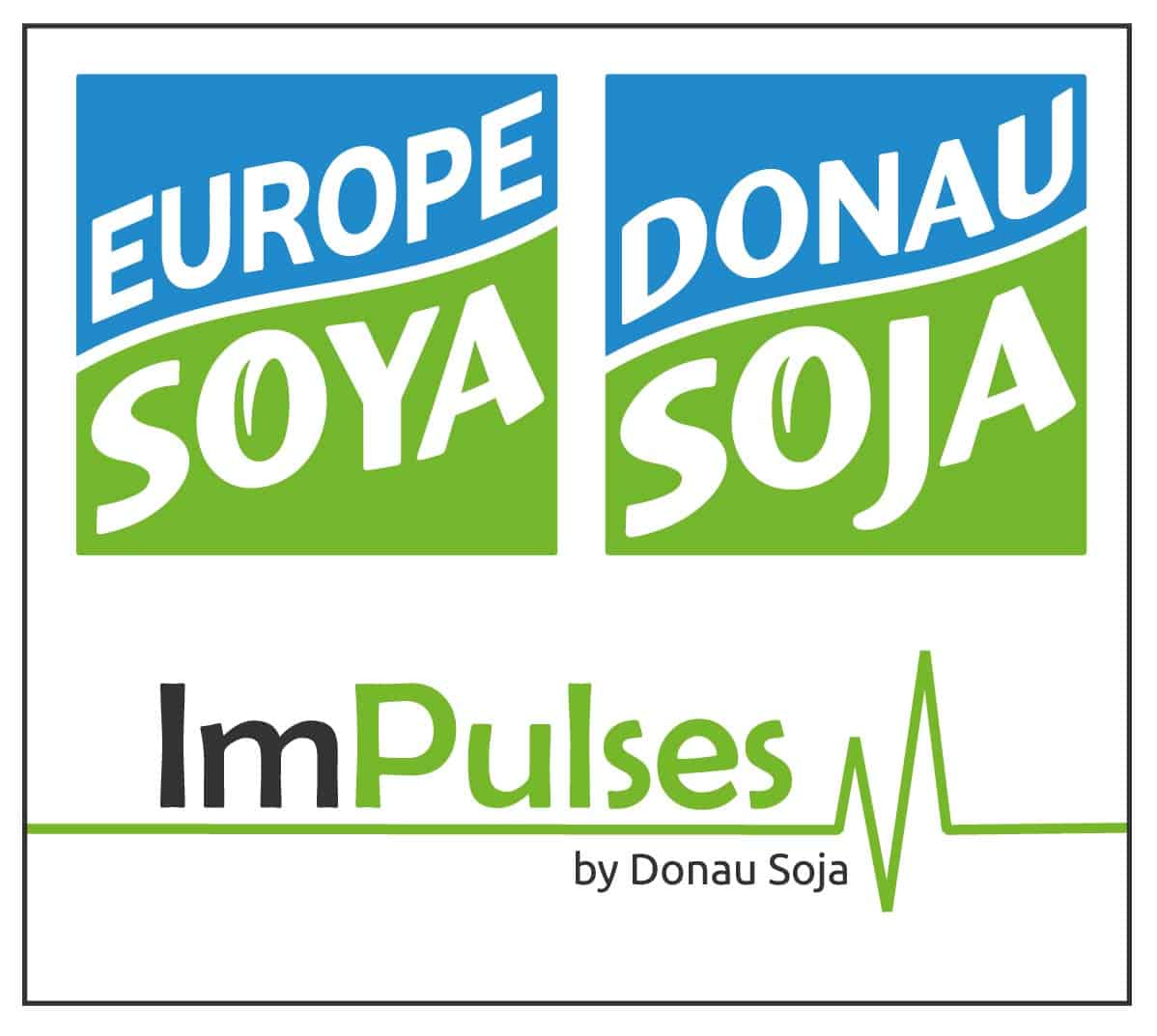 Join our ImPulses meeting in August
ImPulses is a bi-monthly online meeting that provides up-to-date market information and brings members and certified partners together. ImPulses is a platform to build new connections, to discuss burning topics of the food and feed sector and to present latest innovations – exclusively for members and certified partners. The next ImPulses will take place on 28 August, 15:30 – 16:45. The topic will be "Market update & soil & plant health"
For any questions, please reach out to Jasmin Karer at karer@donausoja.org
We welcome our new members:
SOMENOYA, Tofu master founded in 1862, brings you authentic tofu and soy-based dish from Japan
We, SOMENOYA, were founded in 1862. Last year, in 2022, we celebrated our 160th year anniversary and the first year of overseas expansion (Spain). We are stimulating the soy industry and are seriously trying to stop climate change. With Donau Soja as our partner, we aim to bring authentic Japanese tofu and foods to all over the European market to protect the environment and the well-being of the future generation.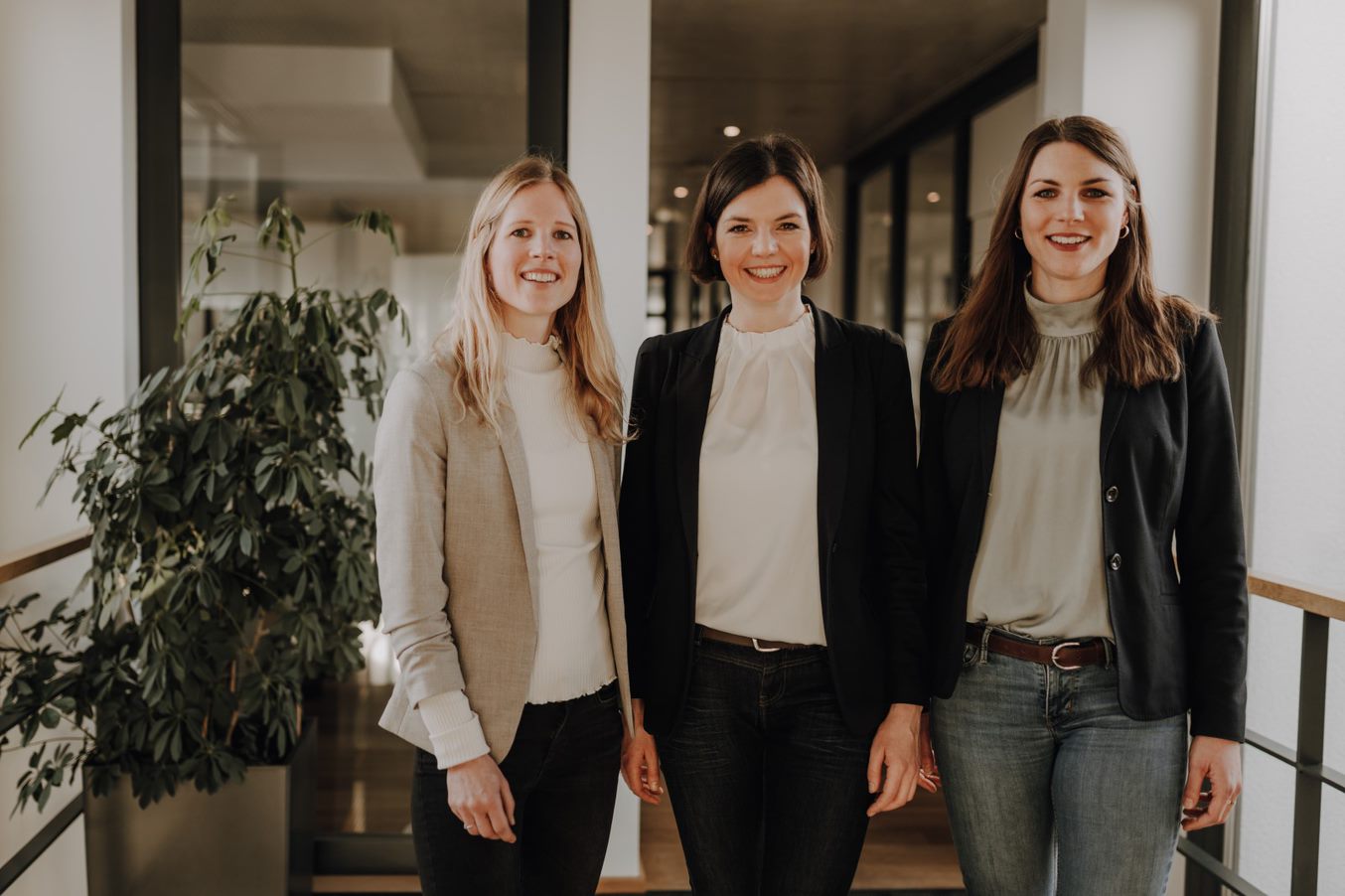 Veprona – Soybeans from German contract farming instead of from all over the world
VEPRONA forms the link between agriculture and food industry. We deliver pure varieties of non-gmo soybeans for the human consumption. In close cooperation with our contract farmers, we produce unmixed homogenous commodities. Due to only German cultivation, we guarantee a low CO2 – production and full transparency along the total supply chain. Thanks to our own plant breeding, we are able to consider the requirements of the food industry already at the beginning of the supply chain. Together with the 'Donau Soy-Network' we are looking forward and are much excited to develop and boost the cultivation of soy and other plant proteins (e.g. peas and sunflower) in Germany.
Legume Hub SWISS: Swiss-based information on grain legumes
Tailor-made for Switzerland, the Legume Hub SWISS provides information for those working with legumes: stakeholders from agriculture, industry, trade, science and politics. On the Legume Hub SWISS, you can find articles and videos on cultivation, market, quality assurance as well as guidelines on legumes and upcoming events in Switzerland. The new platform derives from the Legume Hub, Europe's knowledge platform for legumes. Donau Soja provides the Secretariat of the Legume Hub. Have a look at the new platform: swiss.legumehub.eu
Online learning platform for non-GM soybean cultivation practices
In the framework of Donau Soja Academy, an online learning platform was launched, aiming to empower farmers and stakeholders outside the EU with the essential information to effectively close the Yield Gap and implement sustainable non-GM soybean cultivation practices.
The platform provides methodologically based learning courses containing a wide range of online materials, including video presentations, expert interviews, and recorded training sessions, which encompass the following topics:
proper non-GM seed selection depending on the climatic region;
importance of soil management;
efficient use of fertilizers;
steps to an on-farm adaptation of technology to EU practices;
implementation of integrated pest management (IPM);
efficient use of fertilizers.
By including these key topics in the learning platform, farmers can gain insights on how to address the challenges of climate change, make informed variety choices, adopt sustainable practices, and implement regenerative agriculture techniques in soybean production.
Based on a Learning Management System (LMS), this platform provides a user-friendly solution for distance learning. The LMS system facilitates the development, management and distribution of online materials, providing shared access to improve understanding and implementation of sustainable soybean cultivation practices.
The information is currently available in Ukrainian. Donau Soja is working to expand the availability of materials for farmers in other European regions.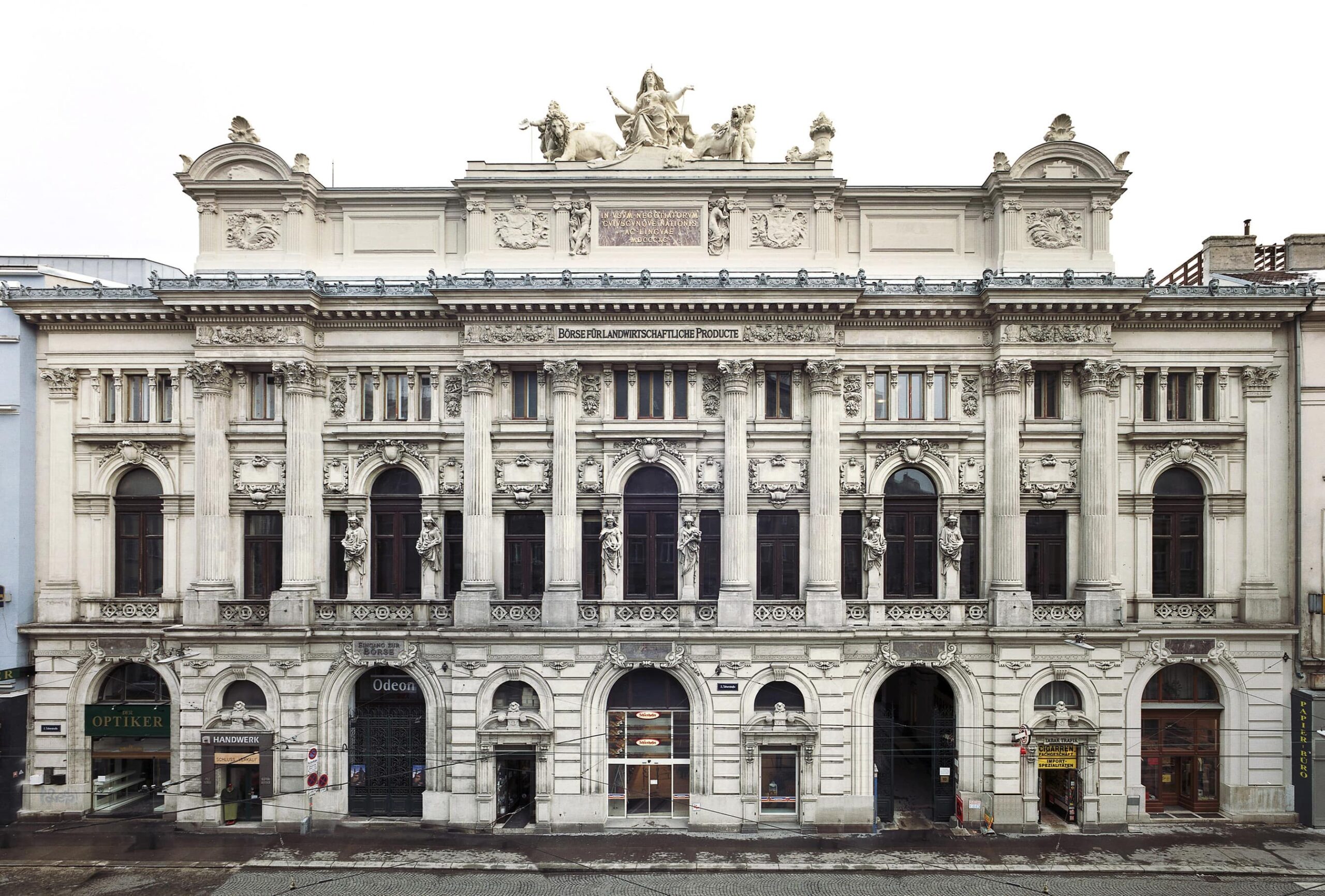 Meet us at 16th international DonauBörse
The 16th International DonauBörse will take place on September 1, 2023. The DonauBörse has become a popular meeting place in the middle of Europe for agricultural traders, processors and service providers of agricultural products.
Curious how you can reduce your CO2 footprint or how you can start the process of certifying your product? Visit our Donau Soja stand at the Börse and get first-hand information from our colleagues.
Also meet Ukrainian agriculture producers, collectors and traders at the Ukrainian national stand next to Donau Soja stand organised by the Ministry of Agrarian Policy and Food of Ukraine in cooperation with Donau Soja and supported by Austrian Development Agency (ADA).
Register for the DonauBörse 2023 here: https://interconvention.eventsair.com/16-internationale-donauborse/anmeldung/Site/Register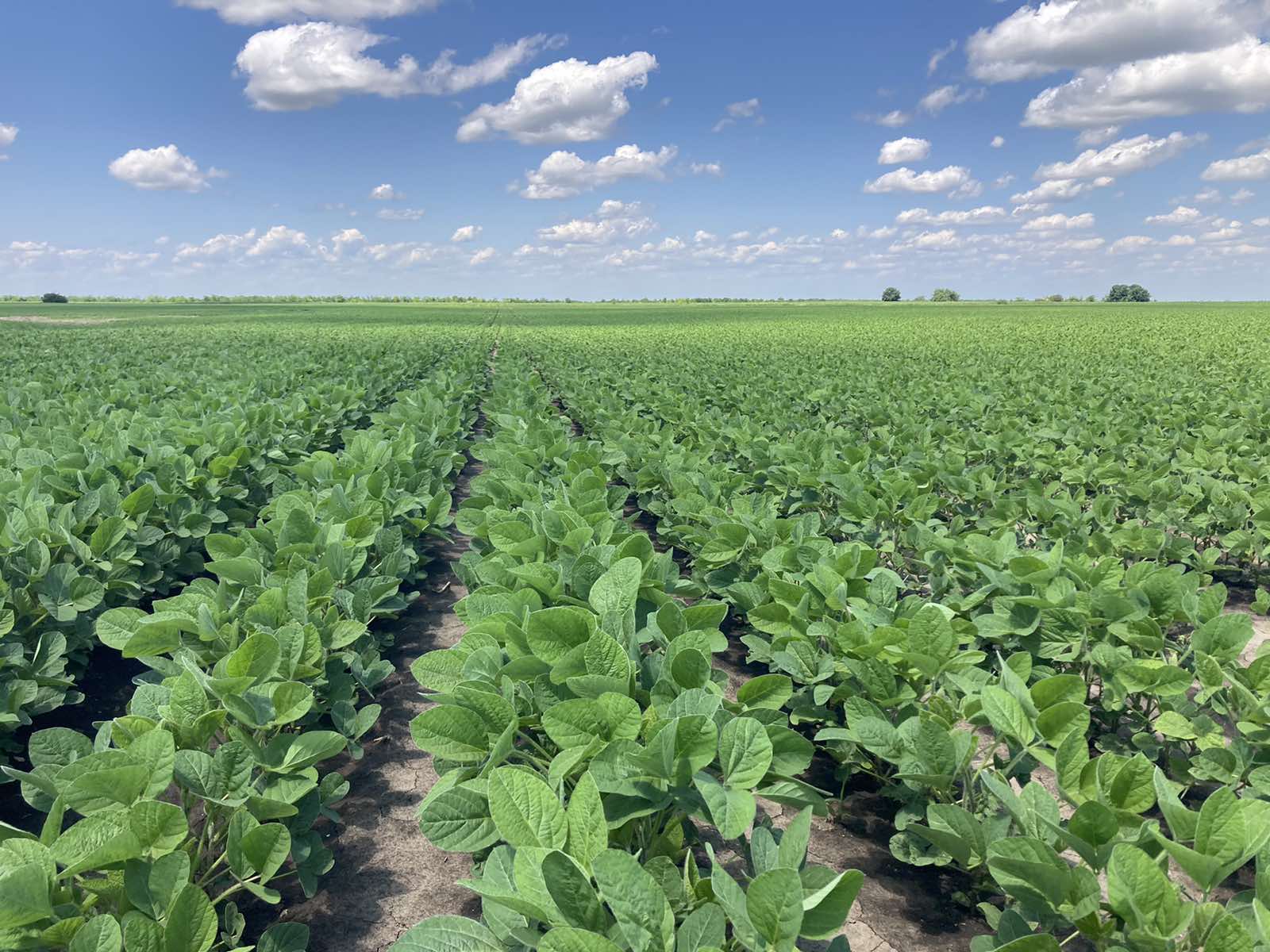 Demo plots in Serbia, Croatia and Romania
We are thrilled to announce that Donau Soja has established demonstration plots in Serbia, Croatia, and Romania, dedicated to testing and showcasing the best practices in sustainable soybean production. Our efforts align with the stringent requirements and recommendations of Donau Soja/Europe Soya, ensuring sustainable practices for our farmers.
In Croatia, we are currently evaluating soybean performance in reduced and conservation tillage systems and a field tour is scheduled for July 18th. In Serbia and Romania, our trials are more comprehensive, encompassing various aspects of soybean production. We are excited to invite you to our Field Days scheduled for the end of August and the beginning of September. These events promise to be great opportunity for knowledge-sharing and networking.
To join us at these events, we encourage you to reach out to our colleagues: Mirjana Lalosevic (Serbia and Croatia), and Alina Petrea, (Romania). They will gladly provide you with further information and support.
Contact person Mirjana Lalošević, +381 63 1115136, lalosevic@donausoja.org
Donau Soja Regional Centre Novi Sad
Contact person Alina Petrea, +40 763 266 301, romania@donausoja.org
Donau Soja Romania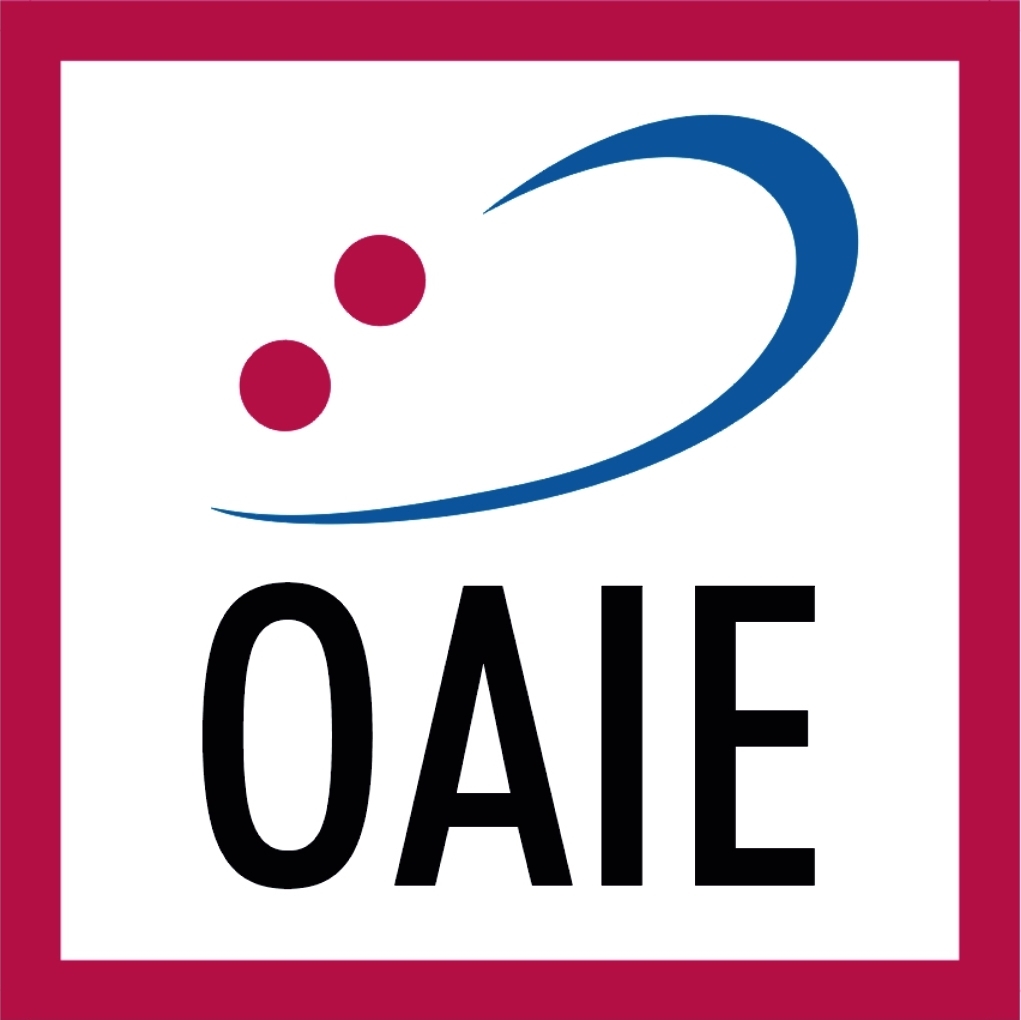 OAIE congress Vienna "Healthy diet – Healthy planet – what is affordable"
The Austrian Academic Institute carries out the postgraduate education in "Clinical Nutrition" for Austrian physicians. Moreover, the Institute performs a prevention program (to prevent the development of obesity and cardiovascular risk factors) in school children in Vienna.
For the information of the public regarding healthier nutrition, which also includes sustainability.
Our Institute is organizing a campaign which shows families how to compile a basket with nutrients for a family for a weekend. The baskets which are made by pupils from our prevention project will be shown and awarded during the Congress, entitled: "Healthy diet – Healthy planet" – what is affordable", which will take place on October 20th, 2023. At the occasion of this congress international speakers will present the latest scientific results which represent the topic of that event. Anyone who is interested in the topic is kindly invited to participate in person or online during the great event. We welcome you in Vienna cordially.
This was the World Soybean Research Conference 11
World Soybean Research Conference 11 recently took place in Vienna from June 18 – 23, and we are happy to look back on the successful event. We want to thank everyone who participated and helped make this conference such a successful meeting of science, agriculture, retail and more!
Under the theme "Soybean research for sustainable development", the World Soybean Research Conference 11 brought together over 700 international participants from 51 countries including representatives from government, research and academia, extension and education, NGOs, private sectors, and resource partners. The opening ceremony of the conference was opened by the Austrian Federal Minister of Agriculture, Forestry, Regions and Water Management, Minister Norbert Totschnig, and the Federal Minister for Climate Action, Environment, Energy, Mobility, Innovation and Technology, Austria, Minister Leonore Gewessler. There were many notable speakers throughout the conference, for example Mr Jingyuan Xia, Director of FAO Plant Production and Protection Division, and Istvan Rajcan, University of Guelph, Guelph, Ontario, Canada who each held a keynote presentation.
The conference topics ranged from Soybean Genetics, Genomics, Breeding & Biotechnology; Soybean Weeds, Diseases, Pests and their Management; Agronomy, Physiology & Agrotechnology to Soybean Food, Feed & Nutrition.  READ MORE 
EU sustainability expectations from consumer, retail, and legislation – a webinar for Ukrainian industry representatives
On July 26, 2023 the webinar "EU Retailers: Sustainability Policies Affecting Importers" was held for food exporters and producers, and agricultural exporters and producers. The event was organized by the Chamber of Commerce and Industry of Ukraine and the Donau Soja Organisation, supported by the Governmental Agency for Business development and Exports.
The purpose of this event was to help Ukrainian producers and exporters of the agricultural sector projection to understand the requirements for sustainability policies that are already in place or are planned for implementation in the EU (both at the general EU level and at the corporate level) and may have an impact on the supply of agro-food products from Ukraine.