Shaping the future together
When Donau Soja was founded in 2012 it consisted of 20 Austrian organisations. Today, that number has risen to more than 280 members from 25 countries. The Donau Soja Association includes members from civil society and the policy community, as well as members with businesses. Our business members work in every stage of the soya value chain – from seed producers and agricultural traders, to food producers and retailers. The Donau Soja Association includes both full and associate members. Associate members include non-governmental organisations, associations and umbrella organisations, which are exempt from the membership fee and have no voting rights.
Become a member
We invite you to join the market leaders by becoming part of our mission for a sustainable, safe and European protein supply. Membership allows you to enjoy the advantages of our organisation.
As a Donau Soja member, you will be part of a dynamic organisation committed to helping you improve your business through the development of soya. Donau Soja helps members change how we source and use protein. Donau Soja is a network, an organisation, and a platform. You will receive information as well as invitations to important events and network meetings on a regular basis.
Membership of the Donau Soja Association is a pre-requisite for certifying specific groups (primary processors, compound feed producers and distributors).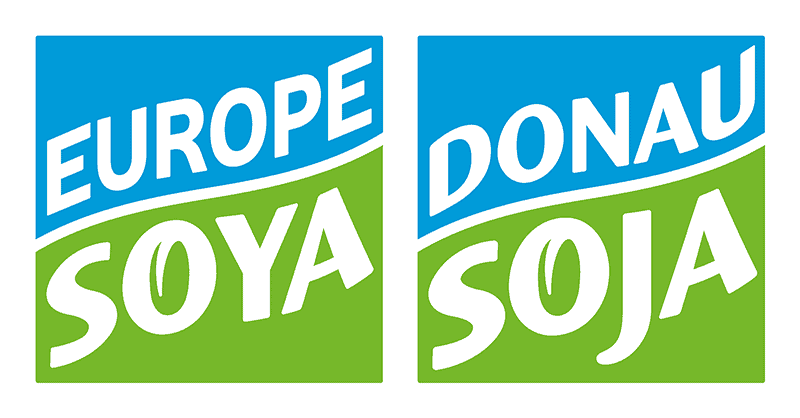 Your benefits as a member
–
 Shape the future of Donau Soja
As a member of our Association, you will be involved in the decision-making processes of the Donau Soja Association. You will elect Donau Soja bodies and have the right to vote at our General Assembly.
Get connected with key market players and strengthen your network
Donau Soja supports members to build influential connections and access potential partners and buyers. We facilitate specific requests and link members individually. Members receive access to exclusive B2B networking events.
Market updates: receive the latest news on non-GM soya market
Members receive Donau Soja market reports on the non-GM soya market and regular newsletters. Moreover, we facilitate market information exchange between members upon request.
Support in implementing our standards
We support your every step in achieving compliance with Donau Soja's Standards. Members get free consultation on how to gain compliance with our widely acknowledged standards (Donau Soja Standard, Europe Soya Standard and Non-GM Danube Region Standard), and how to use our trademarks.
Increase your brand visibility
Meet your potential business partners at congresses, exhibitions and fairs by sharing the booth with Donau Soja. You will gain visibility yet save time and money. Moreover, members benefit from a discount at our congresses and events.
Participation in demo fields and field days
Members can get involved in Donau Soja demonstration platforms (demo fields) at reduced fees and test, analyse and promote their products. Moreover, you will get a chance to become part of our research community and receive scientific research updates.
Showcase your carbon footprint reduction with Donau Soja
Together with us, you can showcase your carbon footprint reduction in your product resulting from the use of Donau Soja certified products. Recent investigations carried out by an independent institution show: Our Standards reduce carbon footprint of animal products by about 40%.
Advocacy & Awareness: benefit from our strong support in advocating a sustainable and European protein supply
Take action and support discussions on the future of soya on the global and European markets. We work with governments and authorities to create a better regulatory environment at national and EU levels.
Download our Declaration of Accession in English.
The Donau Soja Association is run according to the Donau Soja Statutes and members are required to comply with our agreement for logo use.