7th Prague Karlsbourse
15 - 16 MARCH 2023
Congress Center Prague (Vyšehrad), Prague, Czech Republic
https://karlsboerse.de/home-en/
Within a short period of time, the Prague Karlsbourse has developed into the most important trade fair for agricultural and food products in the Eastern European region.
In recent years, the Karlsbourse has also been able to establish itself far beyond the regional borders as an internationally renowned event that connects the agricultural markets in Eastern and Western Europe like no other. In 2022 the event welcomed just over 900 visitors from 23 nations. The number of exhibitors, advertising partners and sponsors has also grown steadily.
Visit the Ukrainian national stand (Nr. 15) on 7th Prague Karlsbourse organised the second time by the Ministry of Agrarian Policy and Food of Ukraine in cooperation with Donau Soja and join Donau Soja, stand (Nr. 13).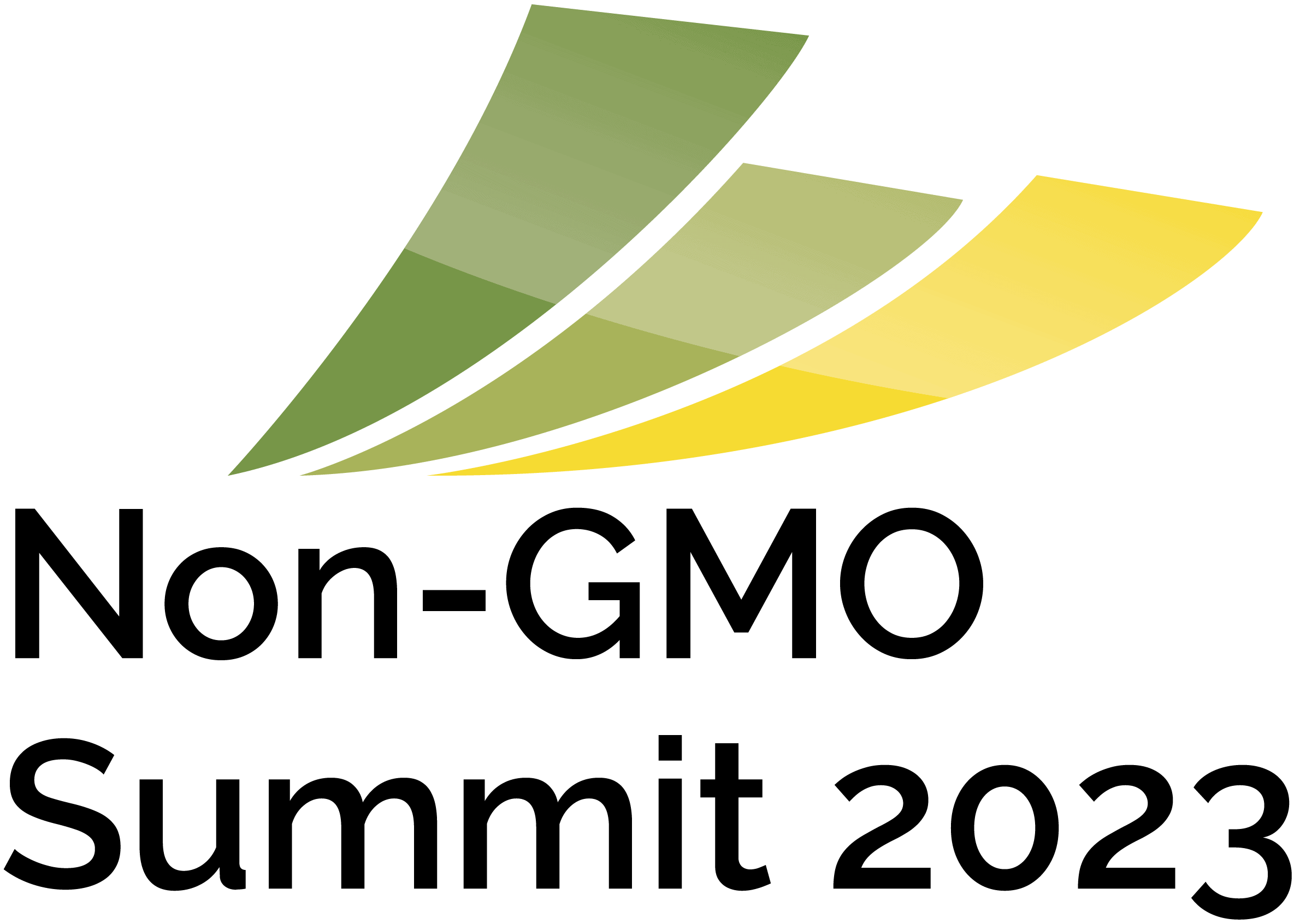 International Non-GMO Summit 2023
Strengthening and Securing the Non-GMO Market
9 - 10 May 2023
Hilton Frankfurt Airport, Germany
The first International Non-GMO Summit aims to bring together producers and traders from South America and Europe to share information about the availability and production needs of Non-GMO crops. Retailers and food brands will be in attendance, speaking about their sustainability and deforestation commitments and Non-GMO strategies. Forums like this International Non-GMO Summit are a vital tool in helping to build stable, fair and long-term value chains for sustainably produced crops in Europe and overseas and, therefore, to meet consumer demand and ensure the availability of Non-GMO and conversion-free products.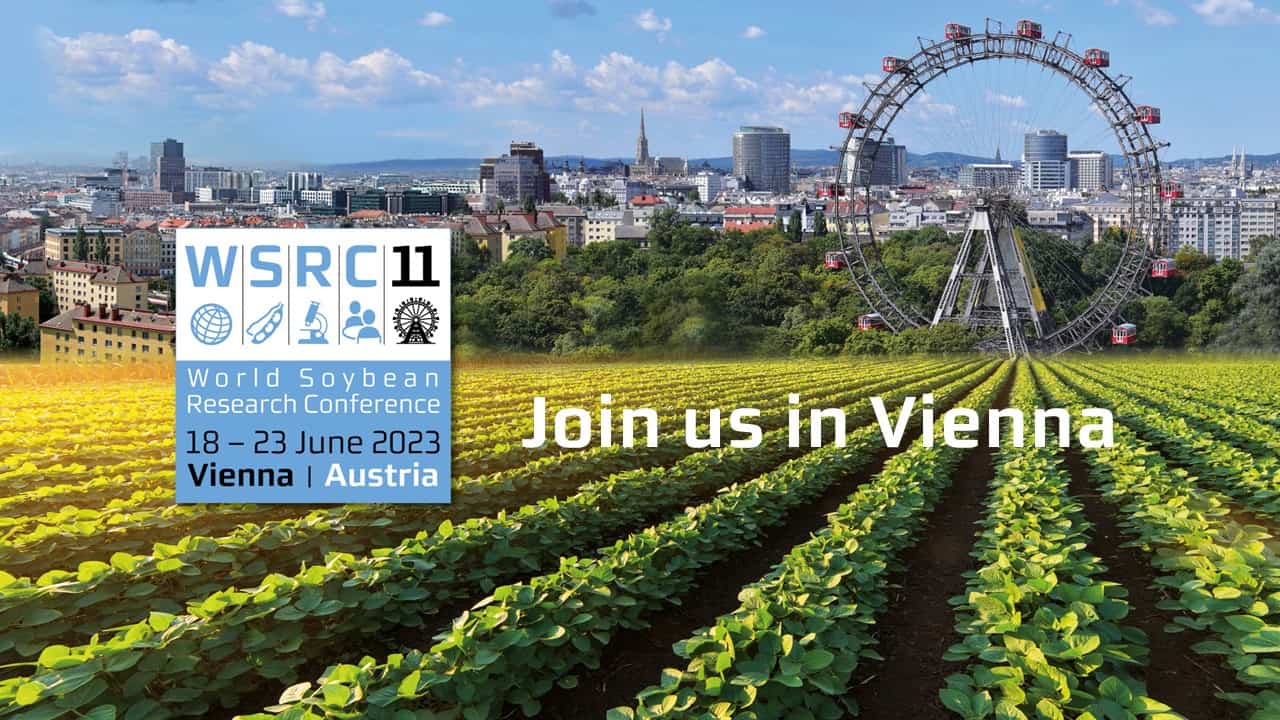 WSRC11 - The 11th World Soybean Research Conference
18 - 23 JUN 2023
Vienna, Austria
We would like to announce that the World Soybean Research Conference is coming to Europe for the first time! This global conference will take place from 18 – 23 June 2023, in Vienna and Donau Soja is heading the organising committee. The opportunity to host this important scientific event for the first time in Europe is a special honor and a much-appreciated acknowledgement of the enhanced international cooperation fostered by the European soybean research community.
Rejoin and reconnect - get involved:
Save the date:
Donau Soja General Assembly 2023
12 SEP 2023
Vienna, Austria
Börse für landwirtschaftliche Produkte in Wien e. U.
Taborstrasse 10, 1020 Vienna
Donau Soja – 10 Year Anniversary Event
Donau Soja Food Day
in the framework of the 10 Years Anniversary Event
30 SEP 2022
Vienna, Austria
www.donausoja.org/donau-soja-food-day/
Description
30 SEP 2022
09.00 am opening / 02.30 pm closing
Venue
Hotel InterContinental, Johannesgasse 28, 1010 Vienna, Austria
Get together
02 September 2021
Description
Dear Partner and Friend of Donau Soja!
We are more than delighted to invite you to our first face-to-face event in 2021!
On the day before the 14th International Danube Exchange, we invite you in our office to enjoy some chats and regional drinks in the heart of Vienna.
Location
Donau Soja Office
Wiesingerstraße 6/14
1010 Vienna, Austria
14. International DonauBörse on 3. September 2021
The 14th International DonauBörse will take place on September 3, 2021 – after a two-year break. In 2019, the DonauBörse did not take place as a result of the holding of the European Commodity Exchange in Vienna and in 2020 it had to be cancelled due to corona-related circumstances.
All the more we are pleased to be able to hold the traditional event again this year. The DonauBörse has become a popular meeting place in the middle of Europe for agricultural traders, processors and service providers of agricultural products.
We hope for further relaxation of the currently still restricted social life and the return to normality.
General assembly & networking event
Meet Donau Soja, Members and partners
from the agricultural sector, including seed companies, laboratories, certifcation bodies, agricultural traders, and marketers from all over Europe.
Registration until 23rd September 2021
event@donausoja.org