Ukrainian National Stand at the 62th European Commodities Exchange
Donau Soja, in cooperation with the Ministry of Agrarian Policy and Food of Ukraine will be exhibiting at the European Commodities Exchange in Warsaw, Poland. Held for the first time in Central- Eastern Europe, the Grain and Feed Chamber will host the 63rd edition of the European Commodities Exchange, which will be an international platform for stakeholders in the agricultural industry.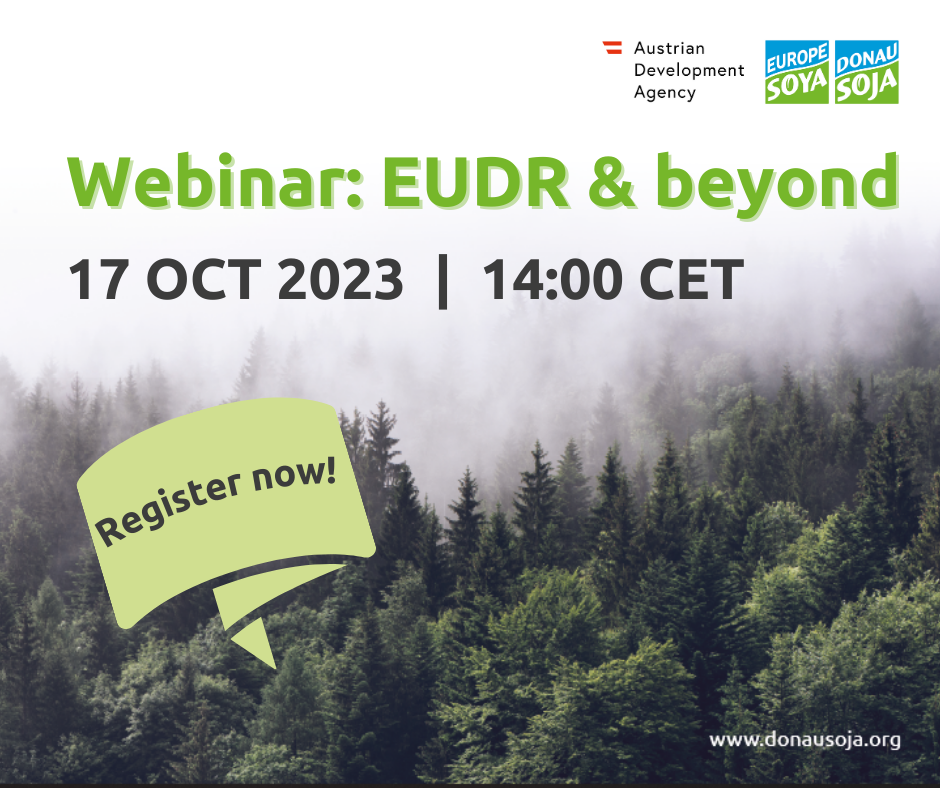 Webinar: EUDR & Beyond with Donau Soja and Global Nature Fund
Join us for a joint webinar on October 17th, from 2 pm to 3 pm, where Donau Soja and the Global Nature Fund will provide valuable insights into the 2023 European soya harvest forecast, upcoming requirements for European soya supply chains, and the innovative ELAN tool designed by the Global Nature Fund to assess deforestation risks within supply chains.
Topics are:
New regulations for soya supply chains in Europe
EUDR (

European Union Deforestation Regulation) 

pilot projects with Donau Soja & Europe Soya
Forecast record soya harvest in Europe 2023
Global Nature Fund's deforestation checker ELAN
We look forward to engaging with your questions and discussions afterwards. Registration is now open – REGISTER HERE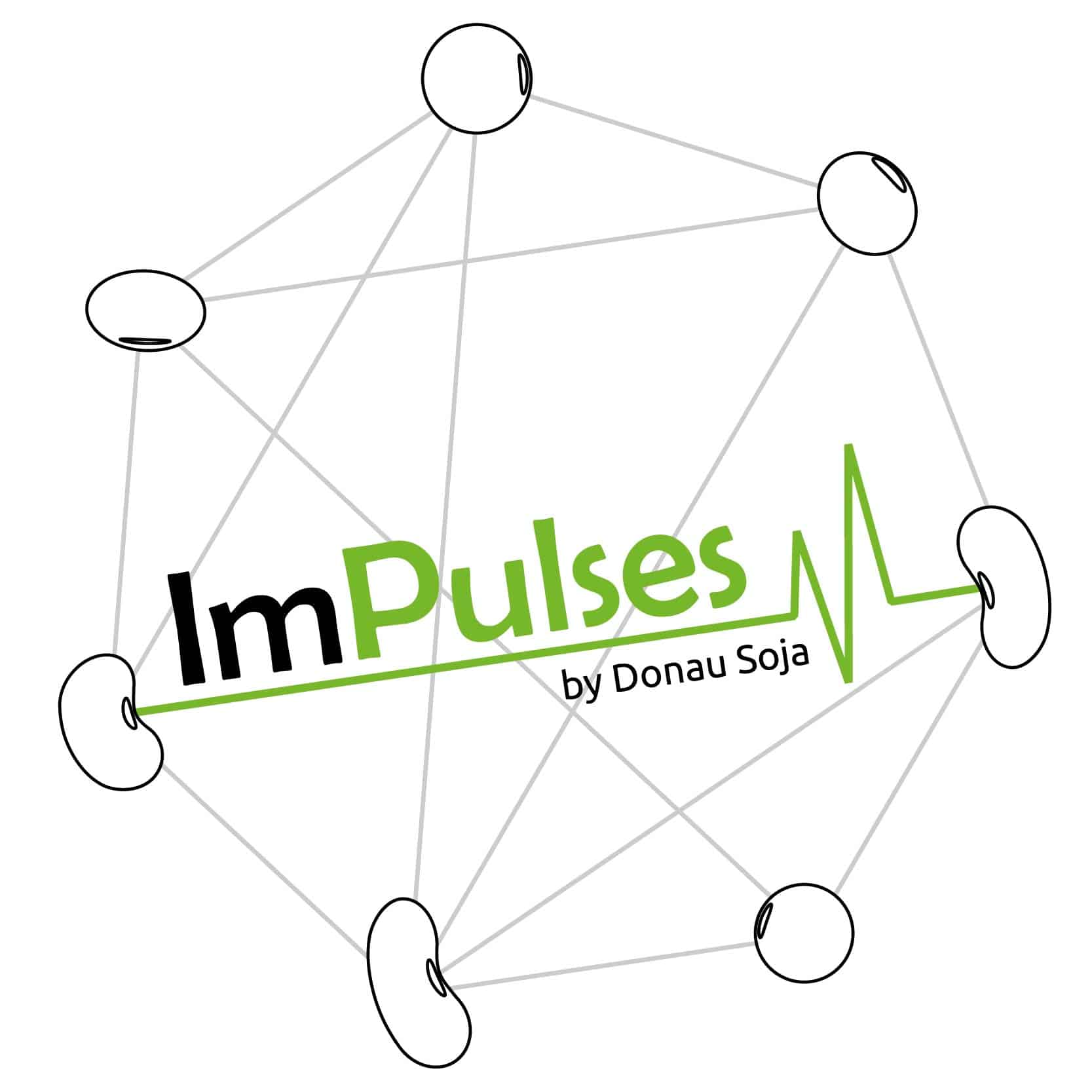 Donau Soja ImPulses
This bi-monthly online meeting provides up-to-date market information and brings members and certified partners together. ImPulses is a platform to build new connections, to discuss burning topics of the food and feed sector and to present latest innovations. Members and partners are invited to submit their ideas and wishes for that meeting via this survey.
In 2023, we have scheduled 6 meetings:
27 February: Soya market update & member presentation: Grainsense
24 April: Market update & organic soya developments
26 June: Market update & sustainable soy for egg production
28 August: Soil and plant health
23 October (topic tba)
11 December (topic tba)
For any questions, please reach out to Jasmin Karer.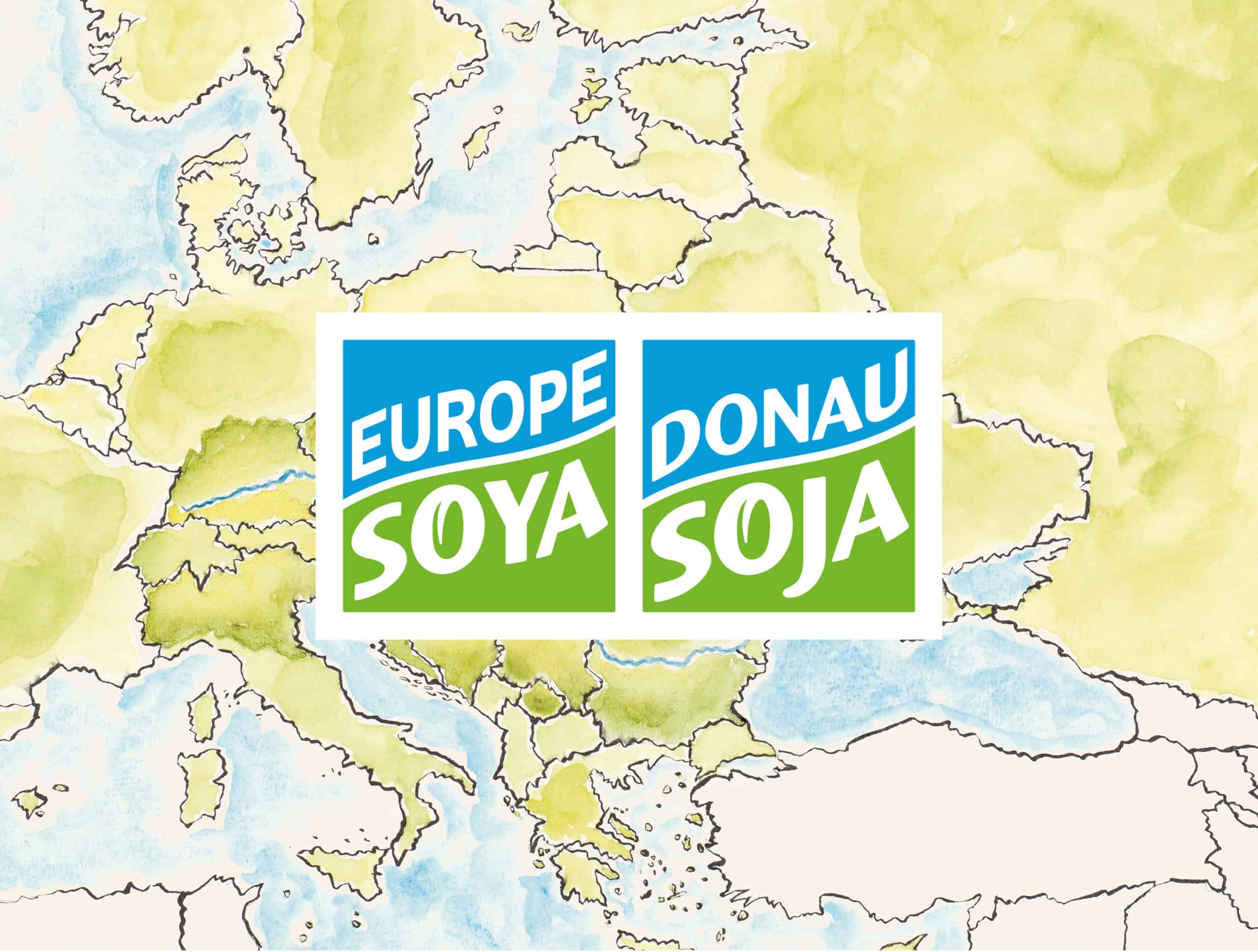 Donau Soja General Assembly & Networking Event 2023
Connecting & collaborating – recap of the General Assembly & Networking Event
On September 12th the annual Donau Soja General Assembly took place in Vienna.
After the morning session for members only, we invited a wider audience to a networking afternoon and dinner with many interesting talks and discussions. We kicked-off the afternoon with an innovative discussion format – a fishbowl discussion. After 15 concise input statements from Donau Soja colleagues, focusing on topics from 'Servus Super Soya' through 'Stop Deforestation' to 'Solution', the fishbowl discussion started, in which each guest had the opportunity to participate.
With plenty of opportunity for networking and socialising in between, we rounded off the evening with two Donau Soja expert talks.  Christoph Müller and Bertalan Kruppa gave interesting insights on current policy topics, the EU deforestation regulation, an update on the soya market and a 2023 harvest outlook.
Find a detailed look at the Networking Event here: www.donausoja.org/donau-soja-network-review/
A photo gallery from the General Assembly & Networking Event is available here: https://flic.kr/s/aHBqjAViLH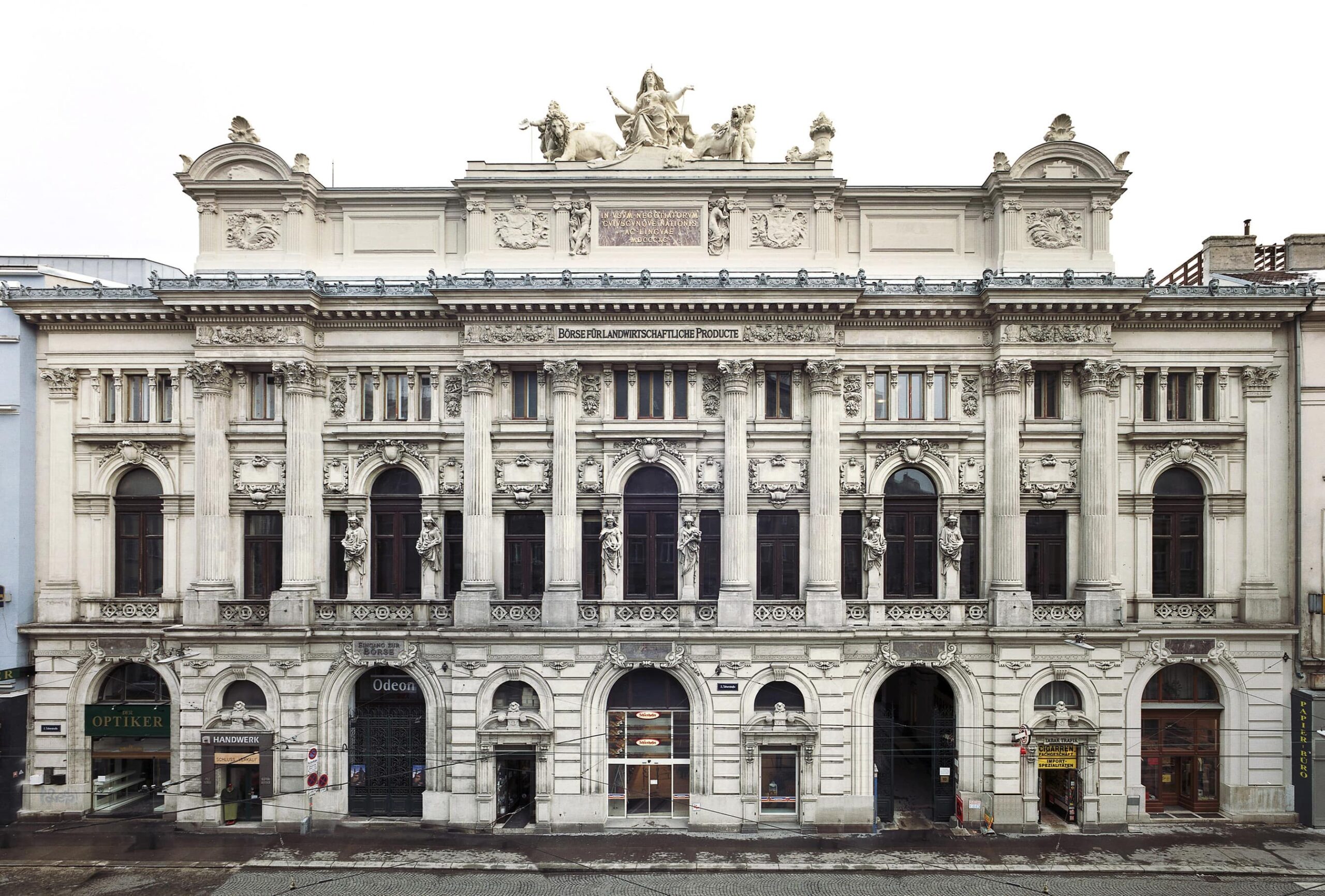 Meet us at 16th International DonauBörse
1 SEP 2023
Börse für landwirtschaftliche Produkte in Wien
Taborstrasse 10, 1020 Vienna
The 16th International DonauBörse will take place on September 1, 2023. The DonauBörse has become a popular meeting place in the middle of Europe for agricultural traders, processors and service providers of agricultural products.
Curious how you can reduce your CO2 footprint or how you can start the process of certifying your product? Visit our Donau Soja stand at the Börse and get first-hand information from our colleagues.
Also meet Ukrainian agriculture producers, collectors and traders at the Ukrainian national stand next to Donau Soja stand organised by the Ministry of Agrarian Policy and Food of Ukraine in cooperation with Donau Soja and supported by Austrian Development Agency (ADA).
Register for the DonauBörse 2023 here: https://interconvention.eventsair.com/16-internationale-donauborse/anmeldung/Site/Register
WSRC11 – The 11th World Soybean Research Conference
18 – 23 JUN 2023
Vienna, Austria
The World Soybean Research Conference 11, held from 18-23 June 2023, was a great success. The credit for this achievement goes to the numerous sponsors, exhibitors, speakers, and participants who contributed to making WSRC11 a valuable experience. With the participation of over 700 individuals from 51 countries, the conference generated considerable enthusiasm within the soybean community, a sentiment that continues even a week after its conclusion. In light of this, we would now like to provide you with some follow-up information.
International Non-GMO Summit 2023
Strengthening and Securing the Non-GMO Market
9 – 10 May 2023
Hilton Frankfurt Airport, Germany
The first International Non-GMO Summit aims to bring together producers and traders from South America and Europe to share information about the availability and production needs of Non-GMO crops. Retailers and food brands will be in attendance, speaking about their sustainability and deforestation commitments and Non-GMO strategies. Forums like this International Non-GMO Summit are a vital tool in helping to build stable, fair and long-term value chains for sustainably produced crops in Europe and overseas and, therefore, to meet consumer demand and ensure the availability of Non-GMO and conversion-free products.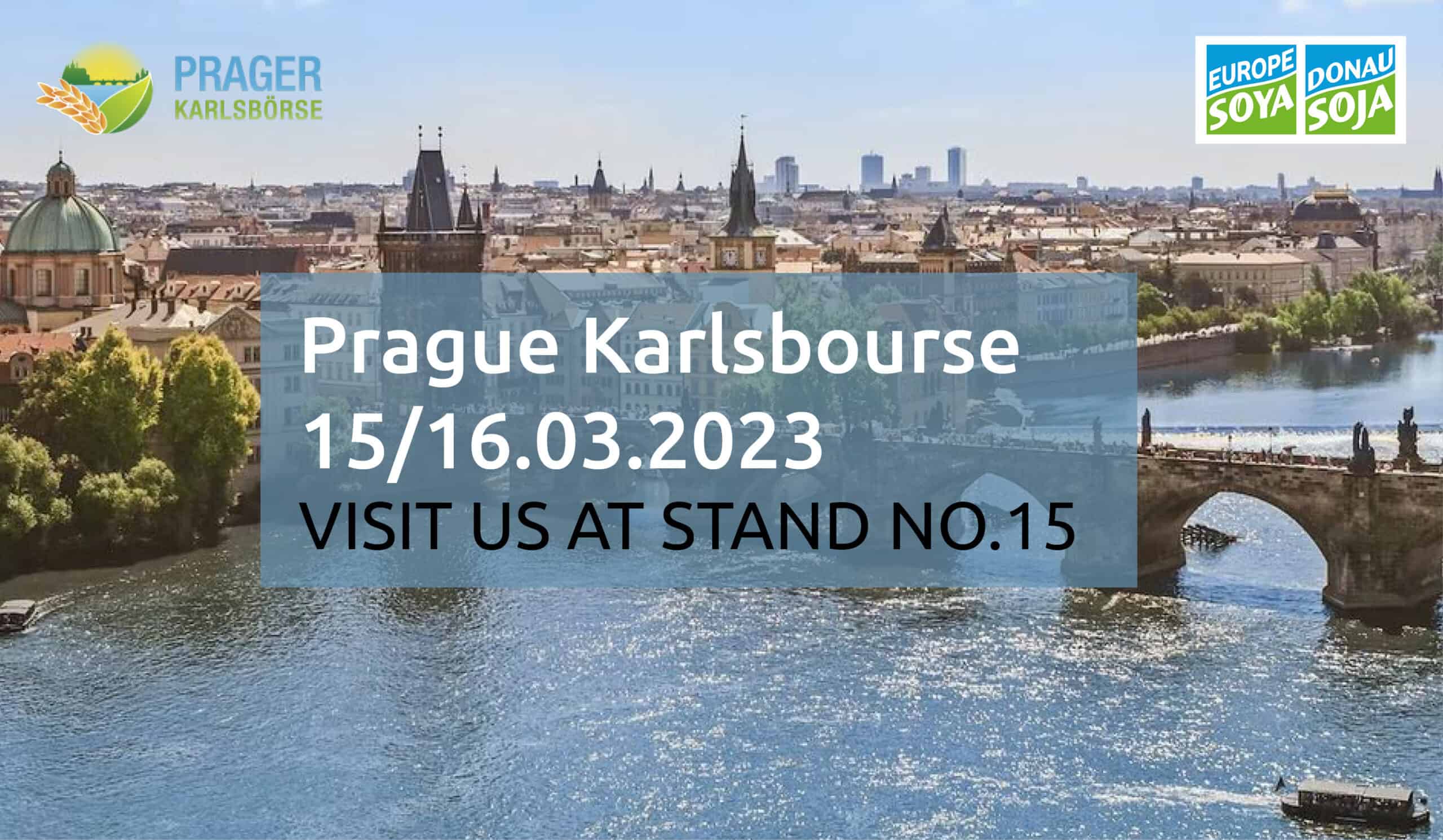 7th Prague Karlsbourse
15 – 16 MARCH 2023
Congress Center Prague (Vyšehrad), Prague, Czech Republic
https://karlsboerse.de/home-en/
Within a short period of time, the Prague Karlsbourse has developed into the most important trade fair for agricultural and food products in the Eastern European region.
In recent years, the Karlsbourse has also been able to establish itself far beyond the regional borders as an internationally renowned event that connects the agricultural markets in Eastern and Western Europe like no other. In 2022 the event welcomed just over 900 visitors from 23 nations. The number of exhibitors, advertising partners and sponsors has also grown steadily.
Visit the Ukrainian national stand (Nr. 15) on 7th Prague Karlsbourse organised the second time by the Ministry of Agrarian Policy and Food of Ukraine in cooperation with Donau Soja and join Donau Soja, stand (Nr. 13).
Donau Soja – 10 Year Anniversary Event
Donau Soja Food Day
in the framework of the 10 Years Anniversary Event
30 SEP 2022
Vienna, Austria
www.donausoja.org/donau-soja-food-day/
Description
30 SEP 2022
09.00 am opening / 02.30 pm closing
Venue
Hotel InterContinental, Johannesgasse 28, 1010 Vienna, Austria