The Donau Soja Organisation
For a sustainable, safe and European protein supply
Donau Soja is a European, multi-stakeholder, not-for profit membership organisation supporting the European Protein Transition with a particular emphasis on sustainable European Non-GMO soya production.
It is based in Vienna, with regional offices in Serbia, Ukraine and Moldova. More than 300 members in 27 countries, 866 certified partners and 24 European governments have joined forces with a common vision.
The mission of Donau Soja
is to support partners and members in addressing social, environmental and economic challenges in soya production and consumption. This will increase efficiency, fairness and sustainability in European food and feed protein value chains.
OUR AIMS
–
The organisation's most important objectives are the support of regional soya bean cultivation according to clearly defined criteria of quality:
Sustainable European Soya
We support the cultivation of sustainable soya in Europe according to European Union farm regulations and Donau Soja standards
Value Chains for Plant Protein
We are working with our members and partners to support value chain developments for European plant proteins.
Research and Innovation
We take part in research and innovation activities which support the development of European soya production
The development and implementation of the Donau Soja and Europe Soya standards is fundamental to the work of the Donau Soja Organisation. They are the foundations upon which sustainable, regional, non-GMO soya production for European-based value chains is based.
Donau Soja standard and Europe Soya standard:
give consumers the certainty that products have been produced using non-GMO soya grown sustainably in Europe
open the door to European businesses to become pioneers in providing regional, non-GMO animal feed, and serving the regional value chain
make a vital contribution to integrating the Danube region, providing economic incentives and opportunities for Danube countries (Donau Soja)
make an essential contribution to a non-GMO European protein supply
allow businesses to meet demand for sustainably-manufactured food and feed, giving them a clear competitive advantage
The Donau Soja Organisation supports:
The move towards more sustainable and healthy diets Organic farming
Standardised guidelines for non-GMO production in Europe
The establishment of standardised plant protection regulations for the Danube region
The establishment of a best practice roadmap for sustainable soya bean cultivation
Respected European organisations and institutions support our ambitious initiative: the food trade, large agricultural trading houses, the feed industry, oil mills, many farmers and processors, universities, civil society and environmental organisations.
Members of the Association include farmers, companies all along the value chain, research institutions and civil society organisations, who are working together to achieve our common goals. Each full member has equal rights and voting rights in the General Assembly. The Board of Directors, Presidium, Technical Advisory Board and Scientific Advisory Board are the main Association bodies.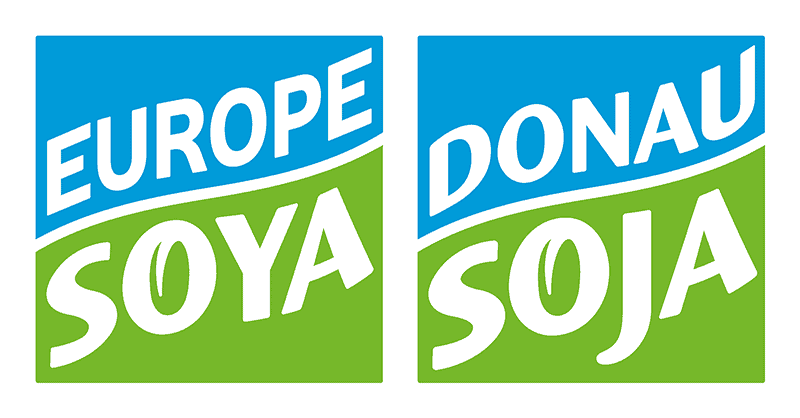 THE DONAU SOJA MILESTONES
–
Foundation

Founded by 20 members from Austria and Germany
1 employee in AT

2012

Establishment

Establishment of the Donau Soja standard
Donau Soja soybeans first appear on the market
The first Donau Soja certified company

2013

ADA / GIZ

Start of the joint "Promotion of GMO-free quality soya from the Danube region" project with GIZ

2014

Growth

Start of
– Donau Soja GmbH
– Novi Sad Office
– Bucharest Office
– Cooperation with Austrian Development Agency

2015

Growth

Start of
– Release of Best Practice Manual
– Establishment of Europe Soya standard
– The first Europe Soya certified company

2016

ADA III

Europe Soya soybeans appear on the market
Start of Ukraine Office
Start of Austrian Development Agency Strategic Partnership Project

2017

Release

Release of Donau Soja Protein strategy

Start of Moldova office

2018

Growth

286 members from 25 countries

Team of 35 people across Europe

866 certified partners

Start of Protein Partnership Programme

2019

Growth

Fields of Europe Standard
New monthly Market Report
Carbon footprint analyses

2020

Growth

Protein Partnerships in Ukraine
Market development in Western Europe
Nordic aquaculture campaign
Revision of Donau Soja/Europe Soya Standard
Restructuring the organisation
Fields of Europe gGmbH

2021

EXPANSION

Legume Hub launch
10 years anniversary
More than 300 members
Representation in Romania
Protein Partnerships in Moldova
Aid projects in Ukraine and Moldova

2022