We invite you to join us.
Donau Soja is a European, multi stakeholder, not for profit, membership organisation. We invite you to join the market leaders and become part of our mission for a sustainable, safe and European protein supply. Membership allows you to enjoy the advantages of our organisation.
As a Donau Soja member, you will be part of a dynamic organisation committed to helping you improve your business through the development of European protein solutions. Donau Soja helps members change how we source and use protein. Donau Soja is a network, an organisation and a platform. You will receive information as well as invitations to important events and network meetings on a regular basis.
Here you find the accession forms. Please fill in and send them to office@donausoja.org.
The Donau Soja Association is run according to the Donau Soja Statutes and members are required to comply with our agreement for logo use.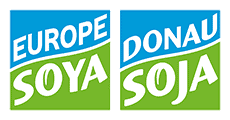 continue to Certification requirements »